Make sure you check out the special 200 Follower Giveaway that Kim Davis has at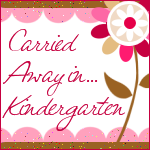 There are some great prizes and my Ultimate Math Board Games Collection is included as one of the prizes.
It contains all 4 of my Math Board Games collections.
You can seem more about this collection at my TPT store.
Lots of other great prizes are included too! I love the Yoga 4 Classrooms prize and the cute Jamberry Nail Shields.
Make sure you enter - you've got to be in it to win it. :)