I came across this linky today at
Fifth is Fun
. Straight away I knew I had to join in so I have linked up with
The Teacher Wife
.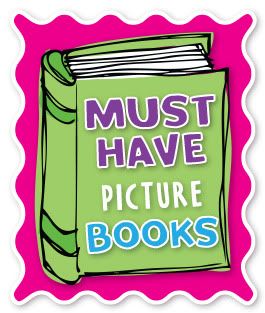 As I chose my 5 favorite picture books, I suddenly realized that out of all of the classroom activities that teachers share with their class - this had to be my favorite. Sharing a good picture book with my class.
I love seeing little faces staring with wide eyes and open mouths in anticipation of what will happen next.
I love seeing them so still and quite that you could hear a pin drop as I pause between pages or for effect!
This would
definitely
have to be my classroom favorite!
So here they are - My Top All Time Favorite Picture Books! Hope you enjoy them too!
The Whales' Song
Absolutely beautiful story with amazing illustrations. I always tell children to make sure that they look at the pictures carefully as I read because the artist is so talented. Children are always taken with how lifelike the pictures are. The story is intruging and children always want it reread! Enjoy!
Dear Greenpeace
This is cute, cute, cute! The letters are flying fast between Emily and Greenpeace when Emily believes she has a whale in her pond! 
Owl Moon
I am not sure what the main appeal is about this one but there is always a hushed, open mouthed response. Lovely pictures and lovely story!
Where the Forest Meets the Sea
This is a 'save our forest' story the leaves children in awe of the majesty of a forest that is millions of years old. The illustrations are collages by the talented author Jeannie Baker.
Puzzle Island
A story with a puzzle to solve as well. I was so disappointed when I discovered that my copy had gone missing!